Tiling for Beginners, 6 things you should know
Tiles are thin bodies, generally square or rectangular. They are usually made of hard-wearing materials such as ceramic, stone, metal, baked clay, or even Glass. Tiles are generally used to cover roofs, floors, walls, or other items such as tabletops. On the other hand, tile can be referred to as comparable elements made from insubstantial materials such as perlite, wood, and mineral wool that are used for wall and ceiling appliances. The word is originated from the French word tuile, which is, in turn, from the Latin word tegula, meaning a roof tile comprised of fired clay.
This article addresses the persons who want to learn the basic knowledge of tiling. It involves identifying different types of tiles and introducing basic tips to get you started to lay tile. This article describes how to use important tools in the installation process and the advantages and disadvantages of different types of tiles. This article will surely be an easy helping booklet for those who are eager to learn about tiling.
Tiling for Beginners, How to Lay Tile:
In general, you should first clean the floor of dust and other substances. Start with a dry run to plan ahead, laying out the tiles and spacers. Make the dry mixture in a large container and spread it on a 2'x2′ section of the floor. Use a notched trowel to obtain an even layer of mortar. Put the tiles in place and cut any tiles to make them fit if needed. Use spacers in between each tile. The last step is to lay the grout. Wipe away any excess with a damp sponge or cloth.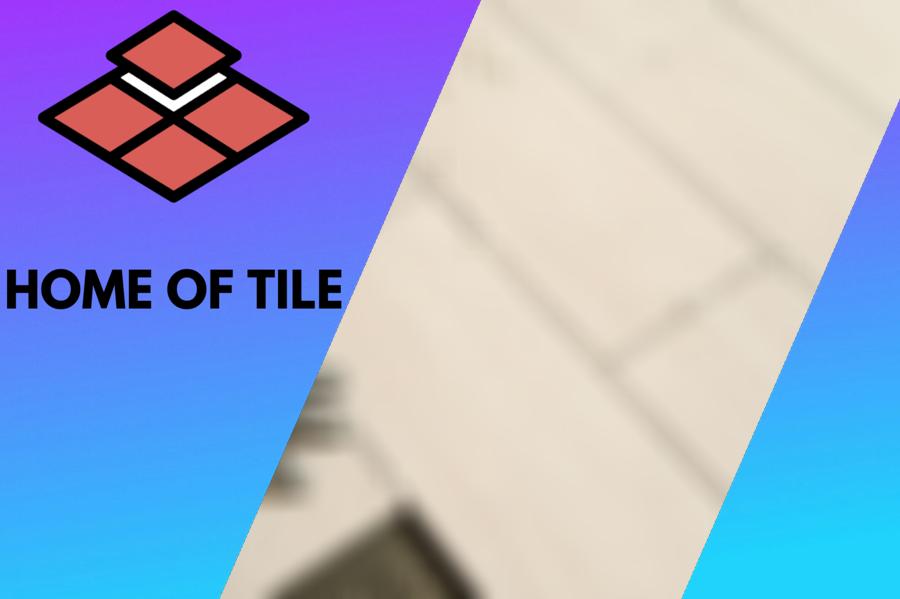 How to do tiling
Give your old, rusty, and worn-out floor a new look, add some stylish tile. We will describe to you how you can save hundreds of dollars by fitting the floor yourself. Even if you don't have any tile knowledge or experience, you can tile any floor in no time and end up with a great-looking and long-lasting floor!
● Step 1: Level the floor
In most modifying applications, floor levelers are used to compressing the floor, not make it level. If the floor has deep marks or bellies more than a 1/4-inch, you will need to mix up some floor leveler and pour it on. The key is getting the right thickness. It will need to be a little thicker than water—but not by much. It needs to be fluid enough to flood so that gravity can draw it into a low position. Finally, hit off edges with a flat trowel.
● Step 2: Get Your Tools
There are several tools you need to lay tile:
Kneepads: Although unpleasant, uneasy, and hot, kneepads are essential in the tiling process. It is better to deal with the discomfort from kneepads than kneeling on your bare knees all day.
Drill with mixing attachment:  With a 0-450 rpm in low gear, a battery-operated drill turns at just about the right speed to mix the sludge without beating it up.
Trowels: Use a Hyde Tools edge trowel. This tool is gold for blending small amounts of material, digging it from the bucket, and dispersing it around on the floor. Also, use a 3/8 x 3/8-inch scored trowel. Large layout tiles need to use a huge format trowel. Use a smooth-edged trowel to lay a coat over the floor. For fragile tiles, comb a very thin vertical to the tile length.
Tile cutter and nippers: Use nippers suited to cut a part from a tile and as a tile cutter to cut the tile in two.
Saw: Depending on how many tiles you have to cut, a good quality wet-cutting tile saw can be convenient.
● Step 3: Make sure that the tiles don't crack-up later
Tile does not move, but things around it do. Underground Room floors, walls, and benches can also shift. Use a water-resistant crack-up isolation layer called Red Gard. It is similar to using wax paper under a wood floor, Red Gard can be a 'bond break. If the portion shifts, the Red Gard moves under the tile. It is also rainproof and helps to maintain moistness and humidity from groundwater in check. It is perfect for bathroom settings. To use, roll on with a paint roller and let dry.
● Step 4: Layout Rules
With a few exemptions, the first row of tiles should be the same size as the last row, no worry what the volume of the room is. The larger the room, the tougher this is. And the more standards there are, like steps around room elements, the more you will need to consider and plan in the future. Use a noticeable optical maser to cast a line, then evaluate the rest of the room, make small modifications, and finally crack the definitive design line in chalk.
● Step 5: Thinnest Mix
The thin-set should be about as dense as peanut butter. When you comb it with a rough trowel, it should stream but still stand up. As the mud squeezes behind the tile, that is what holds the tile to the floor. Mix it too watery, and you will probably have to change a tile after the job is completed. Also, a paste-like uniformity allows you to "back-butter" a tile. Back-buttering adds up a thin set to the back of the tile and the floor to make up for a tile that is establishing too low contrasted it to its neighbors.
● Step 6: Final Hacks
Things on wheels turn at ease. Therefore use hand carts whenever possible to limit physical exertion.
Be sure to make a path to walk on to prevent yourself from being stuck in a corner. On one end a carpenter's car and on the other, a bag of thin-set. When you finish and need to exit the room, walk around the bridge out of the room and end the final tiles the following day when everything is set and dry. The final step to any tile job is plaster. One crucial key to mortar going on well is to change the water often. Clean water cleans plaster better.
Types of Tiles
You might be astonished by how many different types of tiles are offered in the marketplace. Porcelain and ceramic tiles are the most popular, but there are also many other types like stone tiles, metal tiles, and —to name just a few. Not all of these types of tiles should be used for everyday use. Some work better than others in different settings. Whether you're shopping for an immediate project or just planning for the future, we describe 8 of the most common types of floor and wall tiles.
● Ceramic Tiles
Ceramic tile is one of the most popular types of tile that can be seen in the home because it is suitable for many functions. Improved stability makes ceramic tile ideal for any room in the house, e.g., kitchens, bathrooms, and even for entrances. It is simple to fix, clean, and comes in hundreds of designs that can match any layout. It is also a great choice if you are looking to remodel on a budget, as ceramic has an excellent price point.
● Porcelain Tile
The other most fashionable type of tile is made from porcelain. The attraction of porcelain comes from its capability to imitate the look of natural stone, brick, or wood without any of the maintenance associated.  You can get the same graceful finish without any of the care or weathering. Also, as it is a multipurpose tile, it is available in various designs, colors, and styles to enable flexibility while constructing a space. A great feature of porcelain is that it can be used outdoors as well, without the risk of it fading or breaking down.
● Glass Tile
The color of glass tiling makes it a wonderful choice as opposed to natural stone. Glass is also fairly easy to clean, so wine or any acidic food can be erased with comfort without leaving any long-lasting stains. This type of tile also presents a fresh and minimalistic aesthetic.  A possible drawback is that glass tiles can be really sharp along the edges. For that reason, it is not recommended to use glass tile in high-traffic parts like kitchen and bathroom floors. Instead of using these tiles in smaller uses with lesser grips, such as tenderly used tabletops or desks, near the fireplace, or as a backsplash.
● Cement Tile
Cement tiles have been used since the 19th century.  They are now gaining popularity once again in contemporary interior design. These tiles are exceptionally adaptable and can provide the house with incredible displays and colors. Since the tiles are very spongy, a layer can develop over time to improve the pattern. However, they can also be polished and resealed, like wooden floors, if they get dirty over time.
Furthermore, cement tile must be resealed once a month to retain its beauty. Cement is safest to use in low-traffic areas and small capacities. The biggest problem with cement tiles is that they are challenging to install if you do not have experience.
● Marble Tile
Though it can be quite costly, marble tile can add a delicate touch of sophistication and elegance to any space in your house. It also provides quality and distinctness as it is either designed or lined. You will never find an identical piece. In addition to being extremely expensive, marble needs a lot of maintenance to keep it looking perfect. Like any other stone, marble tile is vulnerable to scrapes and pigments that are also difficult to clean. Due to marble's tendency to scrapes, carving, and discolors, it is best to be used in low-traffic spaces unless a sealant is used in the process. Many homeowners advise against using marble in countertops and instead of using it in decorative showcases such as shower floors, pillars, and backsplashes. Using it in smaller areas also gives your budget breathing room.
● Mosaic Tile
Mosaic tiles allow for a great deal of creativity to arise in your interior design since it comes in many various shapes, sizes, colors, designs, and even fabrics. These tiles work the best on walls and need to be worked with carefully. It depends on the type of tile used, but some mosaic can look old-fashioned quickly. Be sure to keep that in mind when you choose the tile used and the room it will be placed in.
● Granite Tile
Granite tile is a real stone that has a similar look and feels to marble because of its natural markings, though there are some remarkable differences. Granite has been widely used and has a tendency to be a more cost-effective alternative. It is recommended to use granite tiles in a laundry room or other inferior space where performance and lower expense are the main concern.
● Limestone Tile
Limestone is an alternative type of natural stone tile. To attain a genuinely rustic style filled with natural tones, colors, lay down limestone tile. It gives a natural look that is almost similar to ancient style and design. Stable but soft, limestone is also effortless to shape and cut for specific patterns and positions. One thing to keep in consideration about limestone tile is that it is a porous rock. In order to ensure that it maintains its quality for a long time, it must be adequately wrapped. Otherwise, it will break down and scratch easily. Also, washing limestone can be a hassle. To prevent destroying the stone, homeowners should use an unbiased pH cleaning agent and avoid citrus and vinegar-based products. The vibrant appearance and diversity of colors or size make it an excellent choice for really any space, especially in the open. It is recommended to use limestone outdoors in a terrace space to give the perfect final look.
Final Remarks
In short, the art of tiling is not hard to learn but rather tricky. The learner should always keep in mind the basic difference between different tiles and their actual place or area of usage. The right choice of tile can completely alter the feel of any room and enhance the beauty. Beginners who want to master the art of tiling must know how to choose different tiles and tools. The reader will find this article helpful in understanding the types of tile, how to lay tile, and other constructive tips vital for tiling.