Backsplash and Tiling: 7 Things You Should Know
A backsplash is not only something practical. Creative designs can help make your kitchen look beautiful. Backsplashes provide a creative and exciting opportunity that can result in a wall space that makes your kitchen functional as well as fashionable.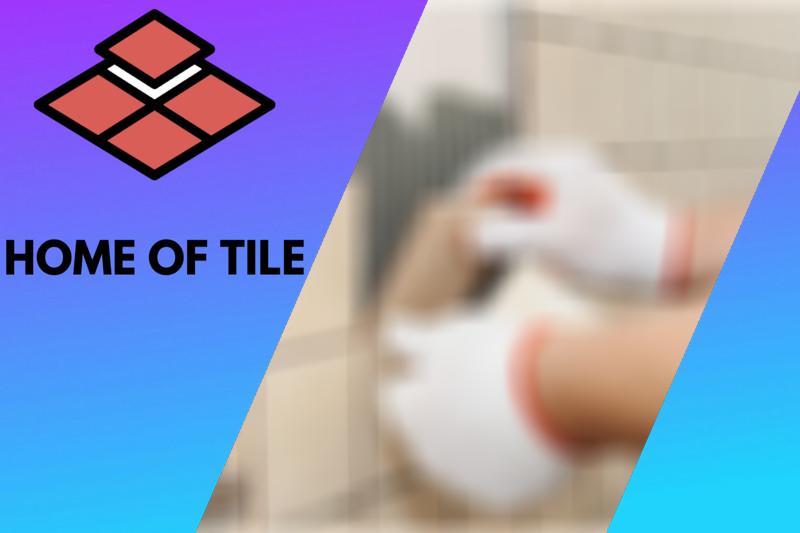 Tile Backsplash & Where to Put It?
In general, backsplashes are used to fill in the gaps in a bathroom or kitchen wall, a countertop, and in between cabinets, covering the length of the countertop. Traditionally, the backsplash range is from small patches that are stretched overhead farmhouse basins to the "pre-2000s mosaic-style" backsplashes that often match the flooring of the kitchen.
Nowadays, tile backsplashes are an excellent accent to one of the most trafficked rooms of the house, creating areas with interesting colors, textures, and designs. Preferably, you can simultaneously install a backsplash with the countertop, creating an interesting DIY project.
The Best Option of Tiles to Use For a Backsplash:
In general, a backsplash can be created with most tiles, like cement, porcelain, stone, ceramic, marble, mosaic, and Glass. In some areas, like in the kitchen, ensure that the strength of the tiles is sufficient. So there is less chance of damage when you hit the tile with something.
The cost of the backsplash varies depending on which type and style of tile are used. The pricing of tiles is mainly based on the number of tiles (square foot) and the material type. Marble comparatively costs more than other types.
To remain within your budget and also get the material of your choice, a few basic tips that you should keep in mind while selecting a backsplash are:
Ceramic and Porcelain tiles: These provide a range of options for you to choose from, taking your kitchen from traditional to a more contemporary look. Providing neverending options and designs – you surely will find the tile that will make your kitchen unique.
Natural stone and Stainless steel: This type of material provides a fortune of warmth to your kitchen area. Using a combination of these materials can give a one-of-a-kind look.
Mosaic tile: These come in smaller patterns and superficially offer more boom for your buck. Depending on the range of materials, this can be an easy way to turn your kitchen space into a work of art.
Sheet glass: Sheet glass has been gaining a lot of popularity recently as a material for kitchen backsplash. It can be maintained easily and is very efficient in wet areas, such as kitchens and bathrooms. Glass can complement your design by adding a light look to your space.
Wood: Wood is not as functional as other materials, so it is typically not used as a backsplash. However, wood can create a rustic aesthetic look with proper enhancements, care, sealing, and varnishing.
Marble look on a budget: If you like the look of luxurious marble, but do not have the budget for it, choose a glazed porcelain tile. The surface is coated with high gloss for shine.
Best Area for a Backsplash, some helpful tips:
In general, the best location for a backsplash is where water can damage the wall, like behind the kitchen countertop. Tiles can cope well with hit damage, water, and moisture very well. And when properly installed will look excellent and can last for a long time.
The kitchen is the most likely area in the home where backsplashes are required, particularly the area around the stove and sink. Logically speaking, the main purpose of a backsplash is to protect the walls from damages and stains caused by water and other liquids.
Areas like bathrooms, surrounding sinks and toilets, and shower spaces can also utilize tile backsplashes. Nowadays, installing backsplashes to the ceilings is trending, as it clearly defines a shower alcove and prevents water damage.
Tiling a Backsplash With Glass Tiles, some helpful tips:
In general, first, dry-fit the tiles on the wall. Check how wall sockets are best incorporated. With a sticky thin-set mortar, the tiles can easily be added to the wall. Use a laster level to ensure that the tiles are horizontal.
Glass tiles can be cost-effective, attractive-looking, and easy-to-clean materials for a backsplash. They can perfectly be used for a kitchen backsplash instead of traditional ceramic tiles or high-end granite. The advantage is that they are cost-effective, tough, and easy to clean.
Some tips for installing a glass tile backsplash are as follows:
Installation: Installing glass tiles for a backsplash is easy to do. The installation process is not difficult. Use a sticky thin-set mortar that locks the tiles to the wall.
Laser level: A laser level can be used for tile installations. Although it is not mandatory, it's quite helpful. The laser line ensures that the tiles are level and lets you keep an accurate centerline.
Dry fit: Sufficient time should be given to dry-fit the tile on the countertop before installing it on the wall. This will help you solve all the spacing issues before you start the installation.
Tiling a Corner Backsplash, some helpful tips:
In general, start tiling from the corner. This way, you can ensure that you have an ideal corner without the need for cutting. Lines in the corner should be caulked instead of grouted to cope with the movement. Grout will crack over time.
If you have an Inside Corner on Subway Backsplash, you can both use a wide tile on the same level. Or a wide tile on one side and half a tile on the other side of the corner.
When you are tiling from the middle of the wall, there is a big chance that the tiles will not reach the corner ideally. This means cuts in the corner. Proper measuring and testing will help.
Tiling a Kitchen Backsplash With Glass Tiles, some helpful tips:
In general, installing glass tiles as the kitchen backsplash is similar to tiling with regular tiles.
The steps to do so are as follows:
● Step 1: Measure and Lay Out the Backsplash
Plan the tile layout by measuring from the top of the counter to the bottom of the cabinet. Combine any planned accent tiles for the design.
Use a level and draw a horizontal line from the marked center point of the wall across the wall from end to end. Don't forget to include 1/8″ grout lines during measurements.
Determine if you need to cut tiles at the end of the wall or in the row next to the top cabinet.
● Step 2: Mix and Apply Thin-Set Mortar
Mix the thin-set mortar as per the directions of the manufacturer. Add mortar to water and stir until it reaches the consistency of creamy peanut butter. Let the mortar set for about 10 minutes after mixing it.
Use a 3/16-inch notched trowel and apply the thin-set in even strokes and smoothy to the wall to guarantee proper depth.
Work at 2-square-foot area at a time. Thin-set is workable for about 45 minutes after application. This is why it's better to work in smaller sections. As you go up, use a damp sponge for cleaning.
● Step 3: Lay the Glass Tiles
Many glass tiles have a much higher rate of contraction and expansion than ceramic tiles. Some sealants and adhesives can also react with the back coatings of some glass tiles. That is why you should use the compatible sealants and adhesives provided by the manufacturer.
Starting from the bottom row of tiles and apply the thin-set to the tiles. Squeeze and move each tile into the mortar, keeping each tile level flat and vertical.
As you go up, try to maintain a consistent space by using 1/8-inch spacers between the tiles. These spacers can be pulled out once the mortar starts to dry.
Add liner bars or accent tiles where intended. Use a level and keep an eye on horizontal and vertical lines.
● Step 4: Cut and Polish Tiles
A manually operated Rubi cutter can be used to cut glass tiles to size. Adjust the tile stop to the correct width, lower the cutting knife and score the tile with a gentle movement. Pull down on the handle to cut the tile in two. To minimize undesirable mistakes, you should practice on multiple tiles to achieve smooth movement.
For tile cuts that will be exposed, buff the cut edges with a whetstone to give the tiles a finished look.
When you have to make big or difficult compound cuts, such as when laying tiles nearby electrical outlets, a wet is saw is the best option. Although renting a wet saw can cost anywhere from $40 to $50 a day, it is worth investing in.
● Step 5: Grout the Tile Backsplash
Apply unsanded grout to avoid scratching the glass tiles.
Once the mortar has hardened and excess mortar has been removed from the tiles, mix the unsanded grout to the correct consistency, as per the manufacturer's instructions. Avoid applying high pressure as it may sink the tiles deeper into the thin-set or push them out of the plumb bob.  Clean the excess grout from the tiles with a damp sponge applied at a 45-degree angle, careful not to bleed the grout lines.
Once the grout is dry, use a soft cloth to buff the mist of the tiles.
Tiling Backsplash Countertop That is Not Level, some helpful tips:
In general, when the backsplash countertop is uneven, place the tile at the lowest point and mark a horizontal line on the wall above the tile. Use this mark as a starting point. A standard level or laser plane level can be used to increase this reference line around the wall.
An uneven backsplash means that you probably have to cut a lot of tiles. Depending on the number of tiles that need to be cut, a wet is saw could be a good option. You can rent them at many locations.
Tiling a Glass Mosaic Backsplash, some helpful tips:  
Steps to install tiles on glass mosaic backsplash are as follows:
Step 1: Plan dry layout of tile.
Step 2: Use a notched trowel to mix and apply a thin-set to the wall.
Step 3: Apply glass mosaic tiles to the thin-set.
Step 4: Use a tile cutter and cut glass mosaic tiles if needed.
Step 5: Grout like usual. Use unsanded grout to avoid scratches.
Tiling Over a Stainless Steel Backsplash, some helpful tips:
In general, it is risky, and most professionals do not recommend it. Due to the different thermal expansion, there is a high chance of breakage or tiles getting loose. Also, most adhesives will not work. Ardex Optima and Laticrete's 255 are two options.
Where to Start When Tiling a Backsplash, some helpful tips:
In general, there are locations where to start tiling a backsplash. Start from the center and work outwards. Ensure to keep the tiles evenly spaced and horizontal. The second location is to start from the point that you first see when looking at the backsplash.
Some tips for tiling a backsplash:
Planning: Two rows of tiles should be planned out before starting. Give attention to wall sockets.
Cutting tiles: Use a tile cutter where necessary, but thin cuts should be avoided. If you have to cut a large number of tiles, consider renting a wet saw.
Grout: Pre-mixed grout is suggested.
Mat: Use a simple mat, particularly if you are less experienced.
Experience: If you have less experience, do not start with small tiles in sheets.