How To Lay Deck Tiles: 5 Things You Should Know
Deck tiles are a cost-effective and stylish way to cover your old patio and transform your outdoor space. In this guide, we'll explore the important things you should know to simplify the installation process. Here's what you need to know before you lay deck tiles.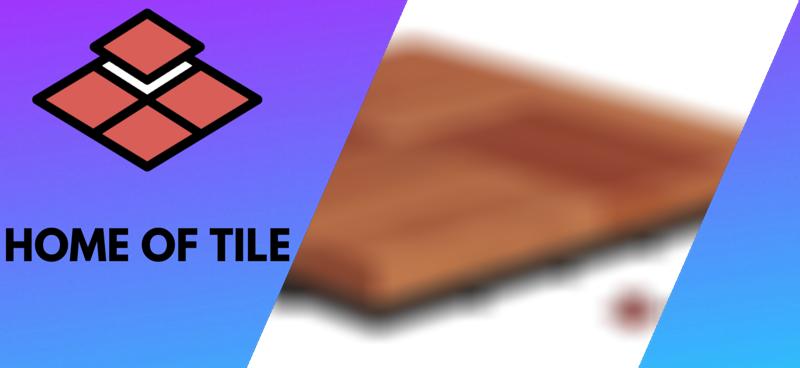 How To Lay Patio Deck Tiles
To install patio deck tiles, measure the area you're working on and account for any obstructions. Prepare the surface and make sure it's level and free from debris. Secure each tile in place according to the manufacturer's instructions.
Laying deck tiles is quick and easy, but there are some important things to remember if you want to avoid rotten or broken tiles. 
1. Level the Ground for Deck Tiles
To level the ground for deck tiles, use a builder's line and pegs to mark the area. Remove any weeds, plants, and rocks. Outline the shape of the deck you want to create. Then, use a tamper and spirit level to flatten the surface.
Measuring your space and preparing the ground is one of the most crucial steps in the deck tile installation process. Wooden deck tiles can absorb moisture from the ground if the area is not prepared and protected from the elements. You can place wooden deck tiles over existing decking without any issues. 
It's also possible to lay your deck tiles onto the ground without protection. However, your tiles will be more susceptible to moisture and weeds. Laying a sheet of weed-control fabric with gravel can help to protect your deck tiles.
When laying deck tiles on grass, make sure your lawn has drainage systems in place. Avoid placing your deck tiles in areas where there is heavy rainfall and high exposure to the elements.
There are a few ways you can lay deck tiles on the grass to reduce issues with airflow and drainage, such as:
Adding gravel or sand
Digging into the soil and removing the turf
Build a concrete plinth
Placing deck tiles onto existing decking
The most effective way of laying deck tiles on grass is to build a frame that can be covered with cement or concrete. It is best to avoid placing deck tiles directly onto the grass to prevent mold growth and damage from pests. 
2. Place Supports Underneath Your Deck Tiles
You can place supports underneath your deck tiles to create a smooth, level patio. Many decking tiles come with adjustable supports to help you create an even, safe surface to walk on. The surface beneath your deck tiles should be level and firm to prevent movement. 
Choose whether you will be laying composite or wooden deck tiles before you assemble a base. You can lay deck tiles onto gravel, concrete, decking, or artificial turf. You will increase the longevity of your deck tiles by choosing a solid, protective base to go underneath. 
3. You'll Need More Deck Tiles Than You Think 
It is wise to order more deck tiles than you need to account for odd-shaped areas and mistakes. Extra tiles are also useful for replacing damaged tiles in the future or during the installation process. Include measurements for a border if you want to include one. 
To find your measurements, multiply the length and width of your space. This calculation should give you the square footage for your deck tiles. Lay down one row of tiles to check your calculations are correct before you carry on.
Furthermore, remember to leave gaps between tiles. Your deck tiles need space in between to expand and contract throughout the year. Leaving gaps will protect your tiles and prevent damage. Check the shape, size, and thickness of your deck tiles as part of your calculation process to ensure you have adequate space.
4. You Can Make Templates for Custom Shapes
You may have to cut some of your deck tiles to fit around awkward shapes in your garden. Create a template by cutting a piece of cardboard to the same size as a deck tile. Place the cardboard template over the area and mark where you need to cut. 
You can cut the cardboard template and lay it in place to check that it fits before you cut the deck tile. Some deck tiles have screws on the base, so make sure you move them and prepare the tile properly before cutting. You can sand the deck tile to create a smooth, finished edge. 
Make sure you have the correct tools and safety equipment for cutting deck tiles before you begin. You should use the following items to cut deck tiles:
Utility knife and blades
Eye protection and gloves
Tape measure
Jigsaw, handheld circular saw, or band saw
Check to make sure your deck tiles can be cut before you begin to prevent mistakes. PVC tiles are easier to cut than rubber or hard plastic tiles. 
5. You Can Change Your Mind About Positioning
The best thing about laying deck tiles is that you can rearrange their position if you change your mind. You can move your deck tiles as the landscape changes throughout the year by repositioning them. Your deck tiles can also move indoors and cover garage floors or basement areas. 
Outdoor deck tiles can be removed and stored throughout winter months to protect them from frost and moisture damage. They are easy to take away and put back in their original locations when spring returns. It is worth considering whether your deck tiles will move throughout the year before you buy deck tiles and choose their location.
Conclusion
Laying deck tiles is an excellent method for upgrading balconies, patios, and outdoor pool areas. There are several options to choose from, including non-slip tiles and natural materials to achieve the aesthetic you desire. It is useful to remember the following when laying deck tiles for the first time:
Double-check your calculations
Start in the corner and work your way outwards
Consider whether you need a border for your deck tiles
Deck tiles are ideal if you want a non-permanent solution for revamping your home exterior or pool area.