Backyard Outdoor Tiles. 5 things you should know
If you love spending time outdoors, you'll want to consider adding a backyard garden to your property. It will give you a great place to relax and enjoy the fresh air, allowing you to grow your fruits and vegetables. One of the best ways to add a backyard garden is using tiles.
Here are a few reasons why tiles are an excellent option for your backyard garden:
Tiles are weatherproof and durable.
Easy to clean and maintain.
They can be used to create any size or shape of a garden.
Tiles come in various colors and styles to match your home's décor.
Tiles are affordable and can be reused if you change your garden design.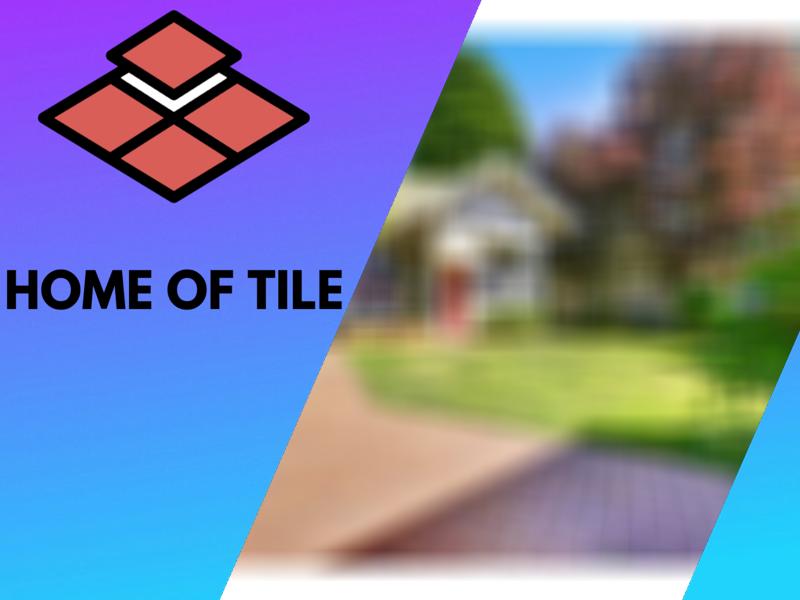 Backyard Outdoor Tiles
If you're looking for an easy way to create a backyard garden, consider using outdoor tiles. Garden tiles are paving stones that can make a difference in your yard, and they are easy to install and come in various colors and styles.
One of the benefits of using outdoor tiles is that they help to keep weeds at bay. The tight fit between the tiles makes it difficult for weeds to grow, so you'll spend less time dealing with them. Garden tiles are also versatile, and you can use them to create a path, a patio, or even a garden bed.
When choosing garden tiles, be sure to select a type made for outdoor use. Tiles made for indoor use may not be strong enough to withstand the elements. You'll also want to choose a color or style that will complement your home and yard.
If you're not sure how to get started, several online resources can help. You can also find tips and ideas from other gardeners who have used outdoor tiles in their yards.
● Outdoor Tiles For Your Backyard
Are you looking for a way to add some style to your backyard? Outdoor tiles may be the perfect solution! There are various options to choose from, so you can find the perfect tiles for your space.
Outdoor tiles come in a variety of materials to find the perfect ones for your climate. If you live in a colder area, you may want to choose tiles made of a material that will not freeze. If you live in a warmer area, you may want to choose tiles made of a material that will not heat up too much in the sun.
There are also a variety of designs to choose from. You can find plain tiles, or you can find tiles with a more decorative design. If you are looking for a unique look, you may want to choose tiles with a mosaic design.
Outdoor tiles are also a great way to add functionality to your backyard. You can find tiles that are designed for use as a patio, a walkway, or even a roof. If you are looking for a way to add some extra living space to your backyard, garden tiles may be the perfect solution!
If you are thinking about adding outdoor tiles to your backyard, be sure to consider the following:
The climate in your area
The design of the tiles
The function of the tiles
● Types Of Outdoor Tiles
Different outdoor tiles are available on the market, and some are better for specific purposes than others. Here is a list of the different types of tiles and what they are best used for.
1. Paving Tiles
Paving tiles are the most popular type of outdoor tile. They are made from concrete or clay and are used to pave paths and driveways. They are the thickest types of tile and can be used directly on the soil or another hard surface.
Paving tiles are durable and weatherproof. They are easy to clean and primarily used for outdoor applications.
2. Floor Tiles
Floor tiles are made from ceramic or porcelain and are used to cover indoor or outdoor floors. Floor tiles are generally thicker and stronger than wall tiles.
Floor tiles are durable and easy to clean, and most are resistant to water and moisture.
3. Wall Tiles
Wall tiles are made from ceramic or porcelain and are used to cover indoor or outdoor walls.
Wall tiles are generally thinner, as they do not have to bear a lot of weight. They are not recommended for floor use.
How to choose Outdoor Tiles
There are a few things to consider when choosing outdoor tiles:
The first is that not all tiles are created equal – some primarily for outdoor usage, while others are better suited for indoor use only. The second consideration is climate. If you live in an area with extreme weather conditions, you'll need to choose tiles that can withstand the heat, cold, rain, or snow.
There are a variety of tiles that can be used outdoors, including ceramic, porcelain, stone, and concrete. Each type of tile has its benefits and drawbacks. For example, ceramic tiles are affordable and come in various colors and styles, but they're not as durable as stone tiles and can be damaged by extreme weather conditions.
Stone tiles are more durable than ceramic tiles, but they're also more expensive. They come in various colors and textures and can be used in both indoor and outdoor settings. Concrete tiles are also durable and can withstand extreme weather conditions, but they're not as aesthetically pleasing as ceramic or stone tiles.
When choosing outdoor tiles, it's important to consider your needs and preferences and your area's climate. Go to your local tile shop, and check the different options and colors. Tiles are not something you choose online.
If you're unsure which tiles are best for your needs, consult with a tile specialist or contractor.