Can You Put Deck Tiles on Grass? 6 Things You Should Know
Deck tiles are a chic decorative option. They also look great on grass and provide you with a smooth ground to walk on. Follow these tips to find out how to lay deck tiles on grass and other surfaces.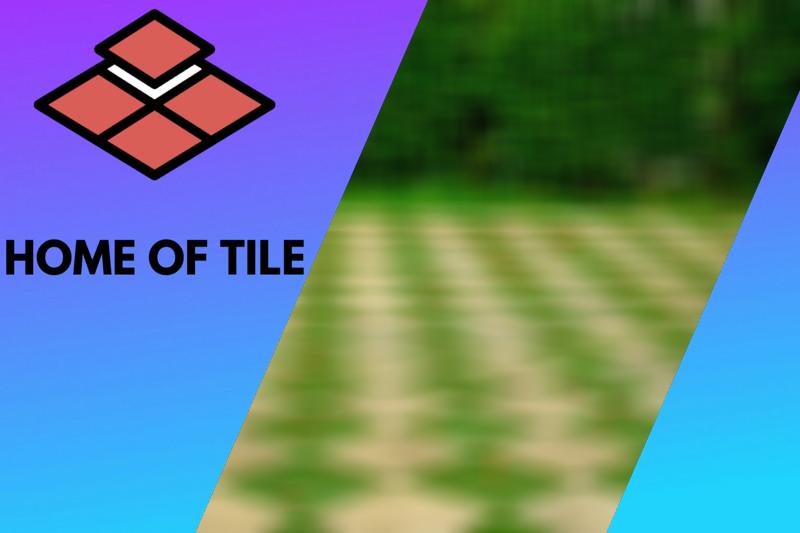 Can You Put Deck Tiles on Grass?
Deck tiles can go on grass as long as there is a layer between the tiles and the ground. Direct application of decking material on grass is not possible. Therefore, you may need to rely on different kinds of tiles and supportive materials.
Deck tiles are mostly used for patio flooring and not directly on elements of nature such as grass, but you can still use them on these surfaces with the right application.
Putting deck tiles on grass may not exactly strike you as tedious work. However, it sure does need practicality and caution for a smooth outcome.
How Do You Put Deck Tiles on Grass?
To lay deck tiles over grass, you first need to clear out the grass and dig it down. Doing so will help make room for the middle layer that the tiles are going to stick to. Afterward, you can start applying your tiles onto a dry area.
Grass is a generally wet and ever-growing surface. Therefore it proves to be an unstable base for laying down deck tiles. 
Luckily, this is an obstacle that you can easily overcome by eliminating the grass and adding a layer between the ground and the decking. Let's dig a little deeper into the installation process.
Start digging. You can start by removing the grass and digging a 4 to 5 cm (1.5 to 2 in) dent in the ground. This will be the thickness of your middle-layer material, which you can begin to put down as the next step unfolds. 
Lay a middle layer. Put down some solid material before getting into work with the deck tiles. You can use gravel, concrete, or any other solid base material for this step. Adding a sturdy layer between the ground and the deck tiles will make it easier to let the material set and have the tiles connect more properly. That way, you can move on to your next checkpoint with ease. 
Lay down the deck tiles. This is probably the swiftest yet most important part of your decking adventure. Place the tiles down individually, but make sure to leave a 1 cm (0.4 in) gap between each. Once you place a tile onto the ground, press down firmly and add a slight boost by bringing a hammer down the sides.
This is only one way of installing deck tiles, so let's check out how you can install interlocking deck tiles on grass.
Installing Interlocking Deck Tiles on Grass
Installing interlocking deck tiles on grass is more or less the same process as installing regular deck tiles on grass. You still have to get the grass out of your way and create a sturdy base to work on. Next, line your tiles up straight, interlock them, and you will be good to go. 
While the first half of installing interlocking deck tiles is identical to the previous one, the second half is where things start to look different. 
Interlocking tiles are 1 square foot (0.09 sq m) in size and come in packs of two or as singles. These deck tiles snap together by design, so they can be installed more easily compared to regular deck tiles.
Interlocking deck tiles have corresponding edges, which means that you do not need to spend hours trying to make individual, straight-edge tiles correspond to one another.
How Do You Put Deck Tiles on the Ground?
Installing deck tiles on the ground is a little different than laying them on grass. The main difference is that you will not remove grass but work on surfaces like dirt or gravel. But just because you work on a surface without grass does not mean you do not have to use a layer in between. 
To install deck tiles on the ground, use a mesh or landscape fabric before laying the tiles. There's no need to use concrete or dig into the ground. If your deck tiles end where a wall starts, allow for some space between your material and the wall in case of any expansions due to heat. 
Pay attention to whether your tiling is going to end where a wall starts or not. Take a closer look at the sections below to better understand how you can lay deck tiles on dirt or gravel. 
Can You Put Deck Tiles on Dirt?
Deck tiles can be laid on dirt since dirt lies underneath grass. However, you'll need to take additional steps during this type of installation. Make sure to press down the tiles as you lay them on dirt.
Follow these tips: 
Make sure the loop sides face outward. This makes it easier for the tiles to click.
Work in a triangular motion. This will help you avoid mishaps, and the tiles will be connected on both sides each time.
Always start from the corner. Working your way out from the corner helps with the triangular movements.
How Do You Put Deck Tiles on Gravel?
To install deck tiles on gravel, apply glue to the tiles to allow them to stick to the surface. Next, clean the area and apply mortar mix to the gravel before laying the tiles.
Applying deck tiles on gravel requires additional tools like adhesives, but the basic principles of laying down the paving stay the same. 
You might need the following:
Once you have your materials, you can do the following steps:
Step 1: Start by gluing the tiles. Doing so will help them stick to the ground better.
Step 2: Let the glue dry and align the tiles. Decide on the outlay and spacing of your tiles.
Step 3: Remove the gravel and place the mortar mix. Clean the area and evenly add the mortar mix before laying the tiles.
Step 4: Add the tiles and level them out. Make sure all the tiles are level and push down to make them stick.
Step 5: Clean up the area and add the missing gravel back. If there are gaps when you finish your work, put the gravel back for an even look.
Following all these steps, you will have a brand new deck area in your backyard. Congratulations!