Outdoor Rubber Flooring: 10 Things You Should Know
Outdoor rubber flooring is an excellent choice if you're on a budget but still want something that looks stylish and decorative. It's slowly become a more popular option over time, but is it really that great?
Outdoor rubber flooring can withstand different weather conditions, including wind and rain. Due to its durability, rubber flooring is perfect in areas with high foot traffic. It's also easy to clean and slip-resistant, so you don't have to worry about people falling over during rainy weather.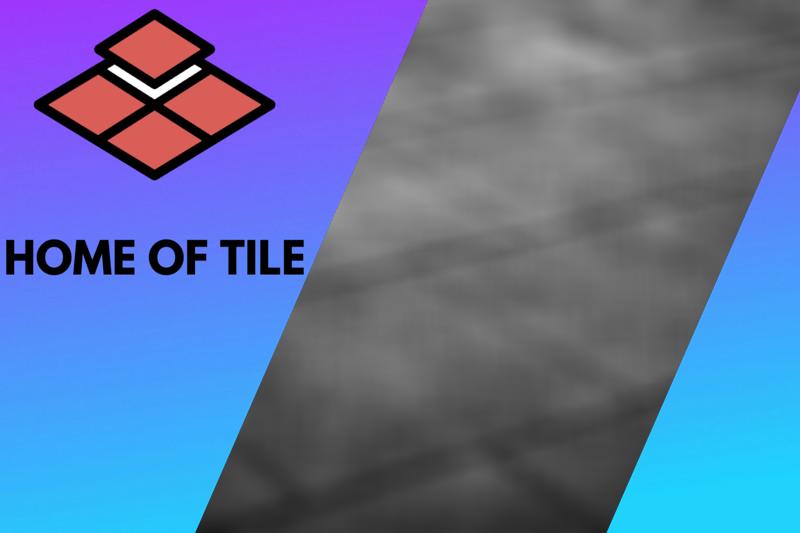 Want to learn more about outdoor rubber flooring? This article will discuss rubber tiles and the 7 things you should know, so keep reading to learn more!
What Should I Know About Outdoor Rubber Tiles?
You can use rubber tiles in almost any location. The tiles are laid like regular tiles on a flat surface and are tightly fitted. Generally, an adhesive is used along the flat surface before the outdoor rubber tiles are placed down.
You can cut the rubber tiles if needed, ensuring they fit correctly in the area they're being placed. It's important to be meticulous when laying outdoor rubber tiles so that each piece is carefully aligned and doesn't appear messy or out of line with the other tiles.
Things To Know About Outdoor Rubber Flooring
Now that you know a little more about outdoor rubber tiles, let's discuss the 7 things you should know about outdoor rubber flooring!
1. Rubber Flooring Is Highly Durable
Outdoor rubber flooring is highly durable and long-lasting, so you can expect it to remain intact for years to come. According to a study by Cornell University, it's more resilient than concrete! 
As a result, it's a perfect choice for an outdoor area where there is likely to be a lot of foot traffic throughout the day.
Due to its durability, it's rare for daily activities (like running, jumping, and walking) to damage outdoor rubber flooring. In fact, it can last as long as 20 years if taken care of properly.
2. There Are Different Types of Rubber Flooring
There are two main types of rubber flooring:
Rubber tiles
Rubber rolls
While you can't go wrong with either option, they each have their benefits. Choosing between the two will largely be up to your preference and needs.
● Rubber Tiles
Rubber tiles are similar to ceramic tiles. They're similarly square-shaped and must be laid down and flat flooring, usually with the help of adhesive.

However, they are cheaper than regular tiles and a popular choice for things like outdoor play areas, gyms, and schoolyards.
Some people may prefer to use rubber tiles over rubber rolls because they can mix and match colors (i.e., blue and gray tiles). 
● Rubber Rolls
Rubber rolls are like carpet rolls. They're long, heavy, and can be placed down without having to worry about laying multiple pieces of flooring. If your outdoor area is large or you want one seamless color, rolls are the best option.
They're also a good choice if budget is a concern because they are cheaper than rubber tiles. You may have to cut parts of the roll to ensure it fits correctly in the space.
3. Rubber Flooring Is Easy To Clean
Another important thing to note about outdoor rubber flooring is that it is super easy to clean and maintain! Unlike carpet, rubber flooring is less likely to stain and look dirty over time because you can clean spills with ease. 
It's also safe to use a vacuum or brush on outdoor rubber flooring, and you should do so frequently to keep it clean and in good condition. 
This feature makes it particularly good for areas with a lot of foot traffic.
4. Rubber Flooring Is Slip-Resistant
It's no surprise that rubber flooring is slip-resistant when you consider the fact that most work shoes have rubber soles to prevent slipping!
People often opt for outdoor rubber flooring because of its slip-resistant nature, which is especially useful in regions with a lot of rainfall. 
You don't have to worry about children running and slipping too easily, which is why you'll often find such flooring in playgrounds and other areas for kids. 
5. Rubber Flooring Is Excellent if You Value Quietness
Consider outdoor rubber flooring if you're looking for a flooring option that silences footsteps and creates minimal noise. Although it's more durable, it mimics the soft nature of carpets, producing minimal noise.
Rubber is commonly used as a soundproofing material for different types of rooms, so it's no surprise that rubber flooring is good at absorbing noise and remaining quiet (even when there is a high amount of foot traffic).
Rubber tiles and rolls are excellent choices for those who prefer quiet flooring.
6. Rubber Flooring Comes in a Variety of Designs
There are many designs and colors to choose from when looking for rubber flooring, so it's a good option if you are creative and want some variety.
Whether you're looking for a single roll that's all one color or multiple tiles with different styles and colors, outdoor rubber flooring is a perfect choice. Additionally, rubber tiles come in different shapes. For example, some come with "jigsaw-like" edges that connect, while others are straight-edged.
7. Rubber Flooring Is Usually Cheaper Than Other Types
Pricing is a huge aspect of flooring, so it's only natural that you want the best deal. Thankfully, rubber flooring is one of the more affordable options, especially compared to other popular outdoor materials (like concrete).
Despite its lower price, rubber flooring will last a long time in outdoor areas and is perfect for a simple and cheap project.
Conclusion
Outdoor rubber flooring is an excellent choice for those looking for an affordable option and lots of design/color choices. Outdoor rubber tiles are best for smaller spaces because they're more time-consuming to install. They're also good if you're interested in mixing and matching colors. Rubber rolls are best for larger areas and if you want one standard design/color.