Outdoor Tiles Design. 7 Things You Should Know
Decorating your outdoor area with tiles is a highly practical choice that allows for gorgeous designs and great variability. Today, I will go over the most important points you should know before diving into this project.
When choosing outdoor tiles design, look for trendy styles that complement your indoor house design. Choose durable materials such as porcelain and look for a non-slippery texture for more safety, all while considering your budget and the climate conditions in your area.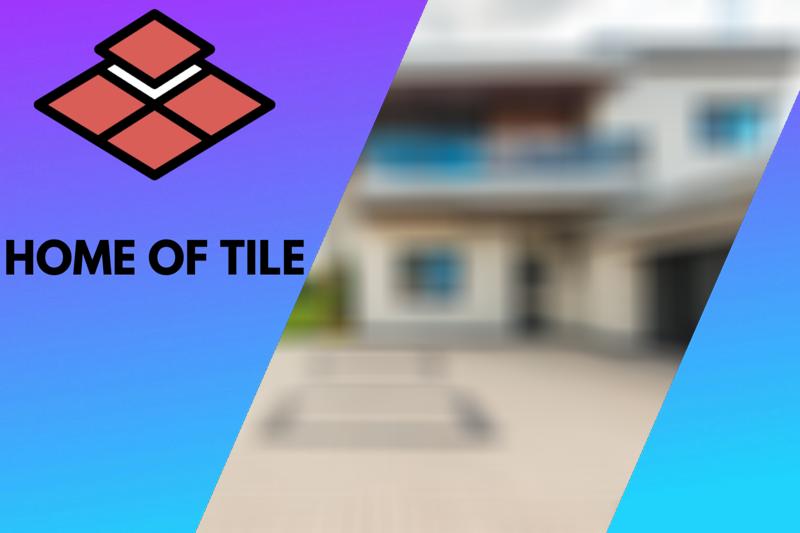 Read on to learn more about the trendiest styles you can choose, the most durable and beautiful tile materials, affordable solutions that will help you stick to a reasonable budget, and more.
Outdoor Tiles Design
Tiles are extremely practical for both indoor and outdoor flooring. They can withstand temperature impacts and moisture, are easy to clean from any type of dirt and stains, and won't be easily damaged by heavy objects or excessive walking and running over them.
In addition, tiles allow for an impressive variety of gorgeous designs. Tile solutions are becoming increasingly popular, with many unique design choices emerging daily. The main benefit of this material is how different it can be in terms of colors and patterns while remaining highly functional.
It's easy to get overwhelmed by the wide selection of tile designs available. You can choose colorful, eye-catching patterns or go for a classy natural look. You can also mix and match the two to create a contrast. There's little to no limit to your imagination when it comes to tiles.
The general rule is to base your choice on the style of the house's interior. It's best when the outdoor tiles complement the interior design. You can create a link through colors and patterns or go for tiles that imitate the material of your indoor flooring.
Another popular trend today is creating a clear visual connection between indoor and outdoor spaces. You can use the outdoor tiles for flooring in the room connected to your patio to create a harmonious sense of unity between them.
You also need to pay attention to the tile material and choose it per your needs and the local weather conditions. The rest of the post will review these and other crucial aspects to consider when selecting an outdoor tile design.
Things To Know When Deciding on Your Outdoor Tiles Design
Here are some things you should remember when designing your outdoor tile layout.
1. Lean Towards Trendy Patterns
As I've mentioned, you have countless options for designing your outdoor tiles. To get you started, here are some of the currently popular tile styles you can consider for your outdoor space:
Designs that mimic common building materials: for a more natural or neutral look, you can go for tiles that imitate other materials, like stone, wood, or concrete.
Monochrome patterns: black-and-white tiles are getting increasingly popular, be it a chessboard square tile solution or a more complex pattern.
A mix of patterns: if you want the tiles to be the main accent, you can do two or more patterns that go well together and mix them in your outdoor space.
Geometric patterns: geometry is still a major trend in design, and it doesn't seem like such patterns will ever lose their relevance in outdoor tile design.
Patterns and raw materials: it's also a good idea to match patterned tiles with a soothing look of stone or concrete.
Modern and classy patterns: one of the most relevant and stunning trends is to combine contemporary-styled minimalistic tiles with classic patterns that bring more dynamics to the picture.
Mosaic tiles: this can be a challenging project, but mosaics bring a unique and beautiful accent to your outdoor space. No wonder they are getting increasingly popular today!
2. Choose Porcelain for Durability
As you decide on your outdoor tiles design, it's essential to consider the material your pretty tiles are made of. You want it to last and require as little maintenance as possible because outdoor tiles that are hard to clean can cause many problems.
Your best choice in this regard would be porcelain. It's highly moisture-resistant, retains heat well, and is the most practical material overall. Natural stone is also durable, although it requires sealing. Ceramic tiles, on the other hand, are sensitive to moisture and prone to cracking if used outdoors.
3. Choose Non-Slippery Tiles
Shiny and polished tiles may look pretty, but they are much more dangerous because they can be slippery. When choosing tiles for outdoor decor where it rains and snows, it's crucial to look for options with more texture, especially if you put the tiles near a pool or pond. Some stores and manufacturers address this issue and provide an evaluation of how slippery the tiles are.
4. The Project Requires a Significant Budget
The sad news is tiles aren't the most affordable materials.  However, they are highly practical and durable, which makes them a worthy investment.
Be prepared to set your budget between $1.500 and $3,500 if you want beautiful, high-quality tiles. Porcelain costs $2 to $30 per sq ft (0.09 sq m). It's slightly more affordable than natural stone, which is $5 to $35 per sq ft (0.09 sq m) on average. 
Remember that the cost of the materials isn't the only consideration when estimating the total cost of your tiling project. You'll also have to pay for labor, and the amount you part with will depend on the scope of work.
5. Your Climate Determines What Tiles Will Work Best
Finally, don't forget about the weather conditions. They will impact both your best color choices and materials that would be suitable for outdoor tiles.
For areas exposed to a lot of sunlight, it's best to go for tiles specifically designed to withstand UV light. You don't want to invest in pretty outdoor tiles just to see the colors fade away by the end of summer, leaving your patio with a rather depressing look.
It's best to choose darker colors for places with a lot of sunlight exposure. This will make the patterns on your tiles more visible in the bright light. Similarly, vibrant colors are recommended for shadowy areas to brighten them up.
And, of course, it's important to choose non-porous materials that don't absorb water for places where rains are common. I have already touched on this earlier: porcelain would be the most practical choice, as ceramic tiles are not waterproof.
Conclusion
For outdoor tiles, there's a great variety of designs to choose from. Today's trends are monochrome patterns, minimalistic imitations of raw materials, and unexpected combinations, such as modern and classy tiles or two different alternated patterns.
As you look for your perfect tile style, don't forget to consider its material, especially how well it can withstand moisture and sunlight. Look for non-slippery tiles with adhesive texture to ensure more safety. Lastly, allocate a sizeable budget, as tiling can be expensive.