Outdoor Carpet Tiles: 9 Things You Should Know
Are you considering upgrading your outdoor flooring? Chances are, carpet may not be one of your top considerations. However, you may change your mind when you learn about its installation process and style options.
What To Know About Outdoor Carpet Tiles
A search for carpet tiles might leave you feeling a bit overwhelmed because there are as many color variations as there are textures and patterns. But don't let this deter you from missing out on an outdoor flooring option that's durable and long-lasting.
Outdoor carpet tiles have been in existence since the 1950s. Why has this type of flooring endured over the years? Probably due to its durability. Advancements in styles and textures have also made it significantly more attractive to homeowners.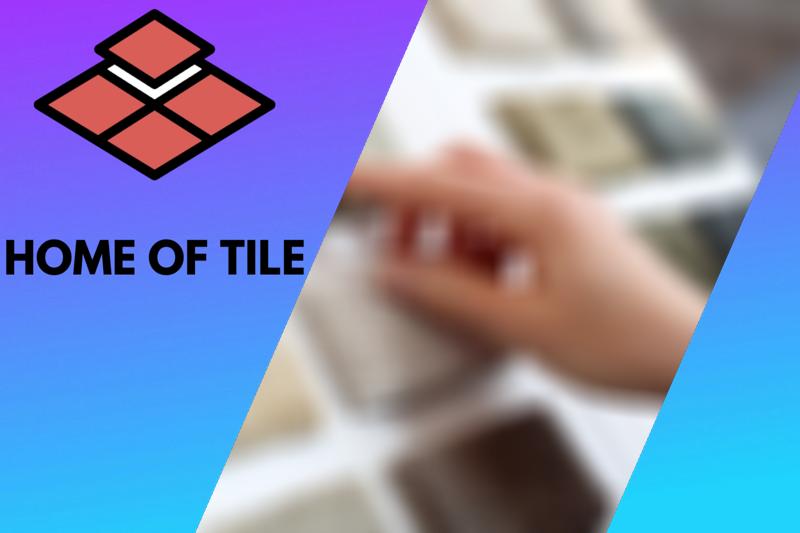 Carpet tiles can last for as long as 20 years. This, of course, depends on how well-traversed and maintained they are throughout their existence. They can be quite a versatile option given the following factors:
1. Carpet Tiles Come In Various Styles
Outdoor carpet tiles come in various colors, textures, and patterns, and you can mix and match striped tiles to create both horizontal and vertical line patterns. Tiles with geometric shapes can also give your outdoor area a more modern look. You can play with various colors and patterns, even faux grass textures. This allows you to create unique designs that suit your space and style preferences.
2. Installing Carpet Tiles Is Simple
Most outdoor carpet tiles use an interlocking system that makes installation relatively easy, even if you're not a DIY expert. This facilitates hassle-free change out of any tiles due to wear and tear. The tiles are also padded so they're gentle on your feet yet slip-resistant. 
3. They're Suitable for Many Climates
Do you live in a state with lots of sunlight? Or maybe one where torrential showers are the norm? Regardless, outdoor tiles can be a suitable option in either scenario. They're durable and can withstand these extreme elements. You won't have to worry about them fading or becoming damaged.
Of course, like regular tiles, you should maintain and clean them regularly to keep them in optimal condition. For carpet tiles, this involves regular vacuuming and cleaning when needed.
4. Carpet Tiles Are Cheaper Than Regular Carpet
Installing carpet tiles is a cheaper option than installing regular carpet. The price ranges from $2 to $8 per square foot (0.09 sq m). Compare this to the installation of stone tiles, which can range from $14 to $83 per square foot (0.09 sq m) for outdoor installation. If you have a limited budget, then carpet tiles can be a suitable option.
Can You Use Carpet Tiles Outdoors?
What will enhance the exterior of your home? This is a major consideration when choosing your outdoor flooring. However, the flooring you choose should also be able to endure extreme weather conditions, and this means ensuring its surface is suitable for the outdoors.
You can use carpet tiles outdoors as well as inside your home. Most consist of propylene, nylon, and polyester fibers. These materials contribute to their fade- and water-resistant properties. This also makes them a suitable outdoor flooring option.
This not only allows them to withstand the elements, but they also stand up to stains, dirt, and grime. They're easy to maintain and can even hold up to mold and mildew. Their slip-resistant properties reduce the incidence of trips or falls. This is a plus, especially for kids or the elderly who tend to sustain them.
Is It Okay If Outdoor Carpet Tiles Get Wet?
What is a major factor that makes carpet tiles a perfect outdoor option? The fact that they're water-resistant. This can put your mind at ease when torrential downfalls or extended periods of rain occur and also ensures slips and falls aren't an issue.
Outdoor carpet tiles can get wet. The materials they're made from allow them to resist water. Most outdoor carpet tiles are water-resistant. However, some homeowners choose to install a waterproof rug pad underneath. This further prevents water from soaking into the tile.
How can you safeguard your floors beneath carpet tiles? Note the description used on the carpet tile you're considering. Some may be water-resistant, while others may state they're waterproof. 
The two are different because waterproof carpet tiles repel water and keep it on the tile's surface. The backing of these tiles is also reinforced so that water does not penetrate the padding of the tile. This further ensures that water doesn't reach the floor below.
In contrast, water-resistant carpet tiles can also withstand moisture, so there's no damage to the tile when it becomes wet. However, the moisture that soaks through can reach the surface beneath. This is where a waterproof rug pad can come in handy.
Can Outdoor Carpet Go on Concrete?
Are you working with a tight budget? The last thing you'll want is to spend a considerable amount on preparing your floor for installation. This could entail removing old flooring, but this usually isn't the case with outdoor carpet tiles.
You can put outdoor carpet on concrete. You can also install it on traditional tiles, a stone surface, or even a wooden floor. It's one of the many advantages of using this type of flooring. You simply need to ensure you prep the surface before installation.
This includes leveling, smoothing, and cleaning the old surface. You'll then need to outline the area and calculate the number of tiles you need, which might involve cutting outer tiles to fit within the area.
This video gives you step-by-step instructions on how to install carpet tiles:
Should You Glue Down Carpet Tiles?
Installing outdoor carpet tiles may be a fairly easy DIY project, which is definitely the case compared to installing traditional stone tiles. Carpet tile installation can sometimes be even easier based on the adhesive you use. 
You should glue down carpet tiles. You can do this using carpet glue or heavy-duty, double-sided tape. Some carpet tiles also have a peel-and-stick backing. This is a built-in adhesive that allows you to affix the tiles in place.
There are no shortcuts when it comes to doing this. You'll need to apply adhesive to each tile to ensure they all stay in place. The last thing you'll want is some tiles to get displaced or shifted randomly. This can become a trip or fall hazard.