What Color Grout to Use with White Tile? What pros say
Grout is a porous, wet material that fills gaps between tiles in a mosaic or tiled floor. It's made from a mixture of cement, sand, and water. Grout is an integral part of tile work, so you'll want to pick the right color for white tiles. 
The best grout colors to use with white tile are white, gray, black, blue, and turquoise. To choose the right grout color, you should consider the color of the surrounding walls and floors. For example, if your walls are light gray, you should choose a light gray grout on the floors.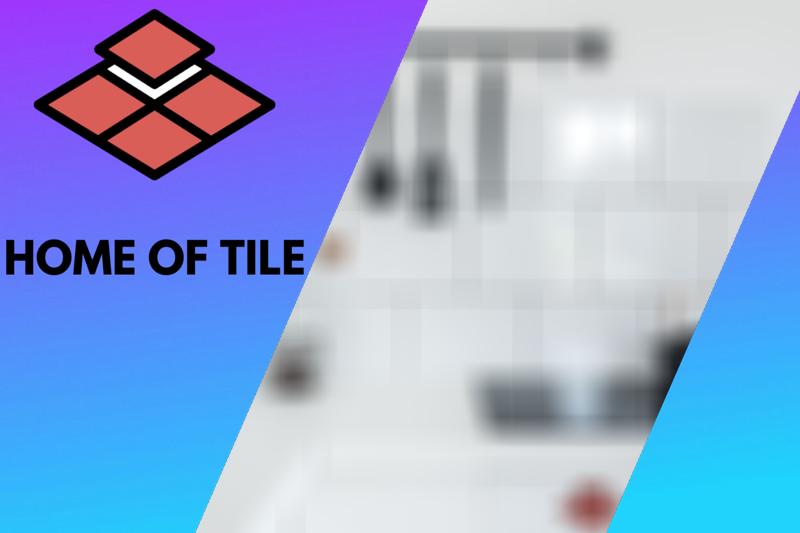 White tiles are a popular choice for both residential and commercial spaces, but choosing the right grout color can be as important as choosing the color of the tiles. Read on to know what grout colors you should use with white tile.
Choosing a Grout Color for White Tiles
There are certain factors that you should consider when it comes to picking a grout color for your white tiles.
The first is the color of your tile and whether or not your tile has a textured surface. If your tile has a textured surface, you must choose a grout that matches its texture.
With white tiles, you can choose from a wide range of colors and shades. One of the most important things to remember when choosing a grout color is that it should not interfere with the tile's white appearance but make it more attractive.
You should choose a grout color that matches your tiles and makes your floors look better and more uniform.
Different colors can create different moods and ambiance in your rooms, and that applies to the tiles as much as to the grout.
● White Grout
White grout is popular for homeowners who want a polished and clean look. It's also an excellent choice for homeowners who want to avoid the mess of grout stains when painting tile. Here are some reasons why you should use white grout on white tiles:
White is the most popular color in today's home décor trends.
It looks good with almost any other tile color or wall paint.
It's easy to maintain and repair, saving you money in the long run.
It is perfect for a bright and fresh look.
White grout on white tile is the perfect combination for a clean and modern look. And it doesn't just serve aesthetic purposes—it has practical uses as well. White grout can make cleaning easier by minimizing bacteria buildup in the spaces between tiles. 
It also allows you to create patterns in your tiles, which helps make them more visually appealing.
● Gray Grout
Gray grout is a great way to make your tile stand out. It will also help create a unique look for your kitchen or bathroom. Gray grout is popular for people who want to compliment their white tile. It has a matte finish that makes it easy to clean and preserves the outline of the tile.
Gray grout on white tile creates an eye-catching design that will make your floor pop. It can improve the look of a room or simply make your floor stand out from the walls.
Using gray grout is a great way to make your white tile floor or wall look more modern and fresh. It provides a nice contrast against white tiles. Gray grout will not only help your flooring last longer, but the gray color also doesn't show dirt and stains.
The look of gray grout will depend on the shade of grey that you choose. A dark gray will look very different than a light gray when paired with white tiles. Of course, you have many more options than that—make sure to take a look at all of them.
● Black Grout
Black grout is a beautiful accent color that you can use to make your tile a daring but still elegant look. Black grout on your flooring, walls, and countertops can be used to create a unique look in your home or office.
It's also a simple but effective way to make your kitchen or bathroom look more stylish. The contrast of the two colors makes any space lively and gives it a contemporary and graphic feel.
● Blue Grout 
The main question when it comes to choosing a grout color is how dark you want it to be. Gray and black will create contrast, while a white grout will blend in. But if you want to get the best of both worlds, you can go with blue grout on white tile.
Blue grout provides an elegant and calming color scheme that will make your room look modern and sophisticated. Blue grout works especially well in kitchens and bathrooms.
It is a common misconception that you should only use white grout on white tiles. But the truth is that blue grout will make your tiles look better and more natural. Blue Grout also provides better resistance to stains than other colors, such as white or gray. 
● Turquoise Grout
Turquoise grout on white tile creates a modern and timeless look. It's also an easy way to update your kitchen or bathroom without spending much money on new tiles or paint. This color can make any room more lively and fun. That's why it has been a popular choice for kitchens, bathrooms, and bedrooms.
Turquoise is a bold and unique color, but you can still easily incorporate it into your design without it looking too out of place.
Final Thoughts
Grout color is an important part of the design of any tiled floor or wall. It can help to make the design look more elegant and sophisticated. However, with so many options, it's not easy to choose the right color.
Some people like light or dark gray, while others prefer a blue or green shade. Others might want a neutral tone like black or white. There are also different shades of gray that you can choose from: light, medium, and dark gray.