Patio Outdoor Tiles, 12 Things You Should Know
The patio is the intro to the house for your guest. For many households, the patio is the headquarters of their outdoor activities. Therefore, deciding the best patio flooring option requires balancing functionality and visual appeal.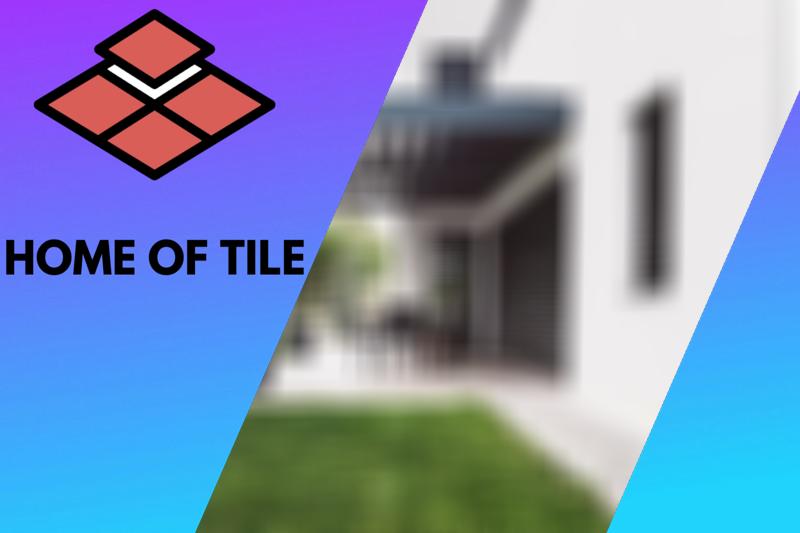 Outdoor Tiles for the Patio
The best outdoor tiles for the patio should be strong, durable, and easy to maintain. Application, climate, and cost are also important factors to consider. Get scratch and weather-proof tiles that are slow to fade in the sun. Concrete, ceramic, porcelain, and slate are all good options. 
Tiles can give you a sturdy and beautiful patio floor finish. Because some outdoor flooring materials are tougher than others, the patio flooring option you choose can affect your patio activities and furniture selection. 
Using tiles can be an economical, durable, and visually appealing patio flooring solution. Outdoor tiles come in various options, allowing you to design the look you want for your patio.
Outdoor tiles are required to handle more than their indoor counterparts. For example, they're subject to many harsh conditions, heavy foot traffic, direct sunlight, and rainfall. 
Choosing the Right Outdoor Tiles for the Patio
Deciding on the right outdoor tiles for the patio can be challenging if you aren't sure what to look out for. Here're a few things to remember when selecting outdoor tiles for the patio.
● Patio's Foot Traffic and Furniture Weight
Outdoor tiles come in varying strengths, which affects how they can be used. If you anticipate heavy traffic on the patio or plan to place heavy furniture in the space, you should install heavy-duty tiles.
Because of the heavy traffic in the area, the tiles should be scratch-resistant. Moreover, the tiles should be tough enough to withstand heavy loads from the furniture and people using them.
● Your Area's Weather Conditions
Tiles absorb water at varying rates depending on the tile type. When tiles soak water, they expand and can crack or break the joints in freezing temperatures. As a result, wet climate areas with frequent freezing-thawing cycles require different types of outdoor tiles than hot, dry climate areas.
● Amount of Light in the Patio Area Receives
Outdoor tiles are available in light and dark color shades. The sunlight hitting the patio influences the appropriate tile shade choice. Installing dark-colored tiles in a dim-light patio area can make the space appear dull.
Similarly, installing light-colored tiles in a brightly-lit patio can make the space appear uncomfortably bright.
The rule of thumb is to install dark tiles in well-lit areas and light tiles in dark areas. Bear in mind, however, that sometimes, light tiles are a better choice for areas that receive direct sunlight because they're slow to fade.
● Your Home's Color Theme
The patio being the introduction to your house, its floor coloring should fit with the home's general color theme. You should select outdoor tiles for the patio that complement or match your house's indoor flooring color.
You may require professional advice to help you select the perfect patio tile color. Professionals can help you determine the right color while considering the patio area's brightness and indoor floor color.
● Keep Your Budget in Mind
The various outdoor tile options have varying price tags. Some tiles are more affordable than others. Spending the least on patio tiling can lead to poor results. You should strive to give your patio floor a strong, beautiful finish without breaking the bank.
Types of Outdoor Tiles for Patios
You have a plethora of options when it comes to choosing outdoor tiles for the patio. If you expect your patio to get wet, tile texture is an important factor to consider. Some tiles become slippery when wet, which can cause fall accidents when installed in outdoor spaces.
These are some of the popular outdoor tile types for patios. 
● Concrete Tiles
These are among the more affordable outdoor tile types, called cement tiles. These tiles are strong and have the right texture for the outdoor environment. They can also withstand heavy foot traffic and loads. Moreover, they can stand up to harsh outdoor weather conditions.
A major drawback of concrete tiles is that they are highly porous. As a result, they can soak moisture and crack in wet outdoor environments. You can overcome this drawback by sealing the concrete tiles to make them water-resistant.
● Ceramic Tiles
Ceramic tiles are a great option if you're looking for an affordable outdoor filing option for the patio. They're strong and beautiful. These tiles are mostly slip and water-resistant.
However, ceramic tiles are only ideal for light outdoor applications. As a result, they aren't the best choice for high-traffic patio spaces. They're great for closed patio spaces but may not be suitable for open patio areas.
● Porcelain Tiles
These tiles are strong, durable, and more water-resistant than ceramic types. However, they usually come with glossy surfaces that can get slippery when wet. You should look for outdoor-rated porcelain tiles with textured surfaces to offer traction to the feet and furnishings.
● Slate Tiles
These are a type of natural stone tiles. They typically come in irregular shapes and are available in various color options, including dark gray, green, and orange.
These tiles have the right texture for outdoor spaces and hold up well to adverse weather conditions. However, slate tiles come at a high price tag.
How To Lay Outdoor Patio Tiles Over Concrete
If your patio floor is concrete, you may want to know how to install patio tiles over concrete for the best results. A concrete slab provides a firm base, which is ideal for tiling. The problem is that concrete floors are prone to cracking, and the cracks can transfer to the tiles.
Follow these steps to install outdoor patio tiles over the concrete slab like a pro. 
Clean the concrete slab and repair the cracks. Sweep the slab clean and give it a thorough wash with water. Repair the cracks and depressions to have a level base.
Install the isolation membrane. You may install tiles directly over concrete, but those tiles could crack easily. Instead, place the uncoupling membrane under the tiles.
Apply grout to close the gaps between tiles. Once you have put down the tiles in their correct place, close the joints between them with grout and seal the grout.
Seal tiles at risk of grout staining. For tiles that stain easily, such as concrete tiles, you should seal them before applying the grout. Penetrating sealants are the best for outdoor tiles.
In most cases, you'll need to cut the tiles. Use the right tool for clean, nice cuts. You may buy or rent a tile cutter. Renting is the best option if you don't intend to use the tool regularly.
What Flooring Is Best for Outdoor Patio?
Poured concrete is the best flooring for outdoor patios for a low-cost and basic finishing. Concrete surfaces can handle high foot traffic and heavy furniture. However, concrete floors are prone to cracking and lack the visual appeal many people want for their patios.
You may make concrete floors visually appealing with stamp decorations. Installing tiles over the concrete can also give you a more beautiful patio area.