How To Choose Outdoor Flooring? 7 Things You Should Know
Imagine what it would be like to spruce up your outdoor living space by choosing the perfect flooring. Outdoor spaces define the overall look of your home, so picking the right flooring is essential. 
To choose outdoor flooring, consider the weather conditions in your area, foot traffic, texture, durability and maintenance, and overall aesthetics of your home before you make a decision. Porcelain, ceramic, stone, and concrete tiles are all excellent choices for outdoor floors.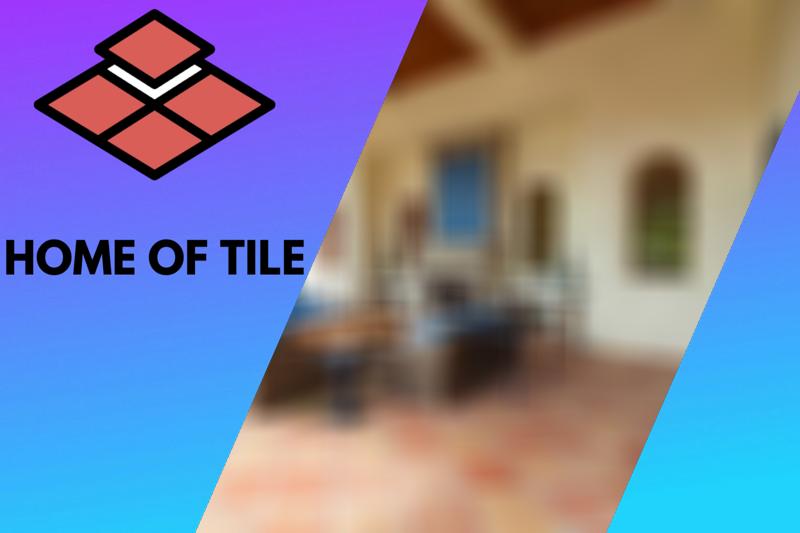 You should know seven key things about choosing outdoor flooring to make an informed decision. Let's get into it. 
1. How To Choose Outdoor Flooring? Factors to Consider
When choosing your outdoor flooring, it's always important to consider numerous factors, such as the climate of your area, the durability of the flooring materials, design aesthetics, and budget. It's also worth considering whether the tiles have anti-slippery features for safety.
To begin with, consider the year-round weather conditions in your area, as this could influence what type of material you choose for outdoor flooring. Some materials may look great in the showroom but won't stand up well in extreme weather conditions like rain or temperatures below 32°F (0°C).
On top of that, think about the foot traffic. 
What type of material will stand up to the amount of foot traffic your outdoor space experiences? It needs to be more durable if you live with your kids and pets. 
However, it's also worth considering what type of look and finish each material offers. Are the tiles anti-slippery? Do they match the design of your home? 
By the way, you should also consider cost and maintenance needs. Some materials are more expensive and require frequent maintenance than others which are more affordable and easier to maintain over time. 
2. Best Types of Tile for Outdoor Use
Outdoor flooring can be a tricky choice. Here are some common types of tiles for outdoor flooring. 
Porcelain tiles: These are highly durable and make an excellent choice for high-traffic areas like patios or decks. These are made from a dense clay material by firing at temperatures around 1200°C (2192°F). Porcelain tiles are exceptionally resistant to moisture and extreme temperatures due to their dense structure and high water absorption rate (<0.5%).
Ceramic tile: Another good option for outdoor use is glazed ceramic tiles. They are typically less expensive than porcelain tiles. However, they may not be as strong or as resistant to moisture and extreme temperatures due to a higher water absorption rate than porcelain. Unlike porcelain, ceramic tiles are made from finely ground sand and talc, besides clay.
Stone tiles: Natural stone tiles, such as granite and marble, are extremely durable and come in various styles, textures, and colors. These can withstand abuse but will not be nearly as resistant to moisture and foot traffic as porcelain or ceramic tiles. 
Concrete tiles: Concrete tiles are an all-rounder in the case of outdoor flooring, as they can be stained or stamped to create a unique look. Besides being durable and weather-resistant, they are the perfect option for those looking for a low-cost solution for their outdoor flooring needs.
Research your options and understand the strengths and weaknesses of each type of tile before making an informed decision to find the perfect tile solution for your outdoor space.
3. Ways to Choose Durable Outdoor Flooring
To choose a durable outdoor flooring material, always consider your area's climate and weather patterns first. Likewise, materials resistant to water and extreme temperatures are almost always more durable than materials with a high water absorption rate.
In essence, porcelain tile, natural stone, and concrete are known for their high durability and ability to withstand harsh outdoor conditions. These materials are also low-maintenance and resistant to wear and tear, making them ideal for outdoor spaces that are heavily used.
Why Are Weather-Resistant Flooring Best for Outdoors?
All flooring materials are exposed to the elements and need to be able to stand up over time against rain, snow, and sun. 
Concrete is a popular choice for outdoor flooring because of its durability and low maintenance requirements. It can withstand extremely cold temperatures without cracking or chipping, making it a great option for areas with harsh winters. Additionally, concrete surfaces are resistant to UV rays and usually remain cool underfoot, even on hot summer days. 
Natural stone such as granite also serves well in extreme temperature zones since it is highly durable and weather-resistant. However, it does require more maintenance and is more expensive than other options.
4. How To Choose Color and Design for Outdoor Flooring
Your outdoor flooring needs should complement the overall look of the exterior portion of your house besides being practical for activities to take place on it.
For something modern and contemporary, opt for concrete or ceramic tiles that come in various colors and patterns.
You can try adding creativity to your outdoor space by mixing and matching different styles of flooring materials. For example, you can combine different textures, colors, and patterns to create a unique and eye-catching design.
5. Best Slip-Resistant Outdoor Flooring Materials
As homeowners, it's important to consider the safety of the material of your outdoor flooring. Not only do you want to choose a material that looks great and fits your budget, but you also want to ensure that it's safe for everyone. 
And don't only take my word for it. Areas most exposed to moisture and precipitation need slip-resistant outdoor flooring, as these conditions can make the flooring slippery and potentially dangerous.
Natural stones, especially marble, slate, and concrete, are known for their slip-resistant properties, making them ideal for outdoor spaces exposed to moisture and precipitation. Materials such as composite decking are also designed with a slip-resistant surface to provide good traction even when wet.
You should also pay close attention to cleaning and maintaining the surface of the outdoor flooring; this will ensure that dirt doesn't accumulate over time, causing hazardous conditions. 
6. Choosing Budget-Friendly Outdoor Flooring
Set a realistic budget for your outdoor flooring project to ensure you don't overspend. While it may be tempting to opt for the cheapest option, this may not be the best choice in the long run if the material is not durable or weather-resistant. 
On top of that, It's essential to keep in mind both the long-term and short-term costs when choosing outdoor flooring. E.g., the installation cost and additional expenses such as cleaning and upkeep are worth considering to make a budget.
Concrete is one of the most cost-effective materials available and provides excellent long-term performance in terms of longevity and stability. When treated with a sealant, concrete can last 10-15 years with minimal maintenance required, and it offers plenty of design options, such as staining or stamping patterns into the surface.
7. Maintenance of Outdoor Flooring
Maintenance is a key factor in deciding which flooring is right for you. 
Some materials are very low-maintenance and require minimal care beyond occasionally sweeping or hosing down. However, others may require more frequent attention, such as polishing or resealing every few years. For example, ceramic tile requires more frequent cleaning than other materials, such as concrete or stone pavers. 
To maintain outdoor flooring, following the manufacturer's guidelines and recommendations for cleaning and upkeep is important. This includes regularly sweeping and mopping the flooring and using appropriate cleaners and sealers to protect it from wear and tear.
Final Thoughts
When choosing outdoor flooring, consider weather conditions, design, durability, maintenance, and budget. Porcelain and ceramic tiles are extremely durable but require a lot of maintenance, whereas concrete comes in various styles and is a great budget option. Always consider the safety of the tiles by installing tiles with an anti-slip and weather-resistant finish for the outdoors.