How To Install Garage Floor Tiles. 12 Things You Should Know
Garage floor tiles come in various options across material types, sizes, colors, and installation methods. Choosing the right tile type and figuring out the installation can be tricky with all these options. Lucky for you, that's what today's post is all about.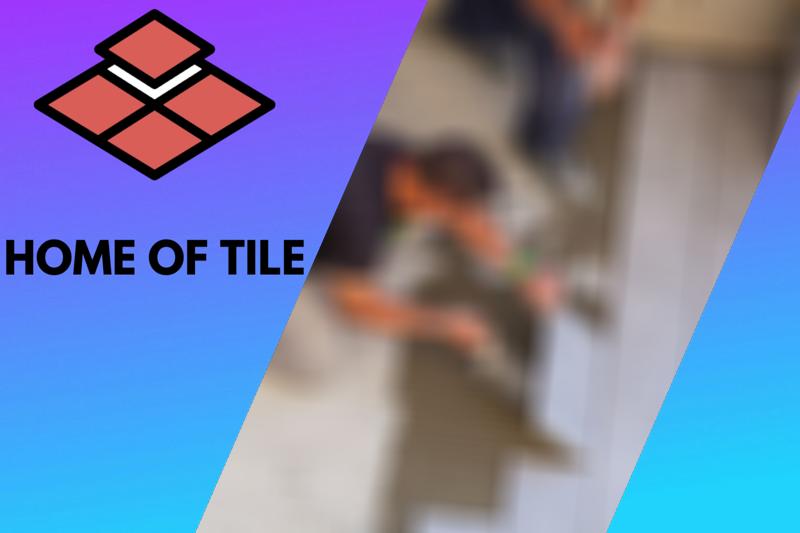 How To Install Garage Floor Tiles
You can install garage floor tiles by interlocking or stick-on method. Install whole tile pieces first and work on areas that require cut pieces later.  Start installing the tiles at the front corner, first laying the rows along the walls. Remember to purchase extra tiles to account for wasted pieces.
Garage floor tiles mostly come in 12×12-inch (30×30 cm) and 24×24-inch (60×60 cm) size options. Measure the garage floor dimensions to estimate the number of tiles you'll need for the project.
If your floor has an odd shape, permanent obstacles, or complicated corners that require tiles to be cut, take note of those fine details.
Mistakes can happen when installing garage tiles. For example, you might make the wrong cut or break a few pieces. I recommend ordering a few extra tiles so you're covered if something goes wrong.
If you're laying the tiles on a concrete surface, prepare the floor before you begin the installation. Tile flooring requires a flat, level surface, so be sure to repair cracks and uneven floor sections beforehand.
Garage floor tiles installation doesn't require special tools. A tile cutter, measuring tape, straight-edge, and rubber mallet would be enough for most projects.
Popular Garage Floor Tile Installation Methods
The common garage floor tile installation methods are interlocking and stick-on, but some tile types are installed via the traditional thinset mortar method.
Let's take a closer look at these installation methods.
● How the Interlocking Garage Floor Tile Installation Method Works 
Tiles installed this way are usually designed to look like puzzle pieces. They're commonly referred to as interlocking tiles and work particularly well for floating floors.
To install them, you simply snap the pieces together. You may need a rubber mallet to connect the pieces by giving them a gentle hit at the seam.
● How the Stick-On Garage Floor Tile Installation Method Works
These tiles have a sticky bottom. To install them, lay the tiles in place and press them down to make them stick. 
Most stick-on garage floor tiles are self-adhesive, so you only peel the back to reveal the sticky bottom. However, some types require gluing.
Depending on the tile and wall material, you may need to leave an expansion gap when installing the pieces. Most tiles change in size in different weather conditions. So in most cases, you'll need an expansion gap to accommodate the structural changes caused by tile expansion and contraction. 
Different Garage Floor Tile Types Explained
Garage floor tiles are available in various materials and styles. For clarity, let's review the different types by materials and tread design.
● Garage Floor Tile Types by Materials
These are the common garage floor tile types by material:
– Plastic Garage Floor Tiles 
Most plastic garage floor tiles are installed by the interlocking method. These tiles are strong and resistant to auto fluids, road salts, and other chemicals to which garage floors may be exposed.
Plastic garage floor tiles can be rigid or flexible.  The flexible variety is more comfortable to stand or lie on, so you might want to stick to that if comfort is a priority. On the other hand, the rigid variety is slightly more resistant to chemicals and stains.
– Vinyl Composite Garage Floor Tiles
These tiles are usually installed by the stick-on method. They're primarily made of vinyl chips but contain other materials, such as limestone. 
The main advantage of vinyl composite tiles is that they're heavy-duty and resistant to stains and moisture. They also hold up well to auto fluids and road salts. However, they can be slippery when wet, so they may require waxing to increase their traction.
– Rubber Garage Floor Tiles
These tiles are made of virgin or recycled rubber. Rubber tiles provide a soft cushion, making them comfortable to walk, knee, or lie on. They also provide significant sound insulation, which can be helpful if the garage space hosts your home improvement workshop.
Rubber garage floor tiles can be interlocking or stick-on.
– Porcelain Garage Floor Tiles
These tiles are made from special clay. They're resistant to auto fluids, abrasion, and most garage stains.
Porcelain tiles are also easy to clean and highly water resistant. However, some types can be slippery when wet, so make sure you get the slip-resistant variety for your garage.
– Metal Garage Floor Tiles
Garage flooring tiles can also be made of metal. The common types of metals used for this are steel and aluminum. In some cases, metal alloys are used. While metal may be tough, it can corrode if exposed to some auto chemicals for a long time.
●Garage Floor Types By Tread Design
There are 3 types of garage floor tile types by tread design:
Diamond pattern garage floor tile design: These tiles come in various diamond styling options to give your garage floor a tough but beautiful look.
Raised coin garage floor tile design: These tiles have surface designs that give the look of raised coins. They offer interesting decorative appeals.
Open garage floor tile design: These tiles have open spaces that may be designed as mesh or ribs to allow auto fluids and other materials to trickle underneath and into the drain.
Cutting Garage Floor Tiles
You'll inevitably need to cut garage floor tiles to fit them. Installations around entrances, support posts, and storage units often raise cutting needs. 
The ideal tool for cutting garage floor tiles depends on the material:
Plastic garage floor tiles. A jigsaw is the best tool for cutting plastic garage floor tiles. You may also use a circular saw, table saw, or utility knife to cut plastic tiles.
Vinyl garage floor tiles. A utility knife, jigsaw, circular saw, or table saw may be used to cut vinyl tiles. You can also use a jigsaw for special or small cuts.
Rubber garage flooring tiles. A sharp utility knife can give you a clean cut if you need to adjust the size of a rubber tile.
Porcelain garage floor tiles. These tiles should only be cut with a wet diamond blade because they're particularly prone to cracking or chipping.
Metal garage flooring tiles. A hacksaw can give you a nice cut if you need to slice a metal tile. If you're up against a tough metal, use a diamond blade.
The Best Garage Floor Tiles
The best garage floor tile should be durable, visually appealing, and easy to install and maintain. 
Plastic tiles tick all these boxes. They're tough enough to withstand the weight of cars and resistant to most stains, garage fluids, moisture, and chemicals. They also come in a wide range of color and design options, allowing you greater flexibility to customize the look of your garage floor.
Conclusion
Installing garage floor tiles can be quick and easy if you know the type of tiles to go for. While you need no special tools for the project, you should pick the right cutting device to reduce wastage. Interlocking plastic tiles are the best for garage floors in most cases.